The series Downton Abbey might have finished its airtime in 2015 after six überly successful seasons, but the news broke last month that a movie will be made to end it all and I. CANNOT. WAIT.
All my excitement, apart from peering into the life of an aristocratic family at the turn of the century, relies on one of the characters that made me scream every time she opened her mouth for her sassiness and spiky irony – someone who could give Bianca del Rio a run for his money. I'm talking of Violet Crowley – the almighty Dowager Countess – interpreted by no less than the two Oscar-winning, three Golden Globe-winning, five BAFTA awards-winning, five Screen Actors Guild Awards-winning, four Emmy Awards-winning and one Tony Award-winning (f*ck, that took a while) dame Maggie Smith. In the run-up to the release of the movie, let's look back at the fiercest comebacks the Dowager Countess had over such six seasons:
When she called bullshit from miles away
When she just was her humble self
When she judged her daughter-in-law sense of fashion
When she shredded her own son to pieces in one single line
A classist old lady at the turn of the century? What's not to love (easily my fav)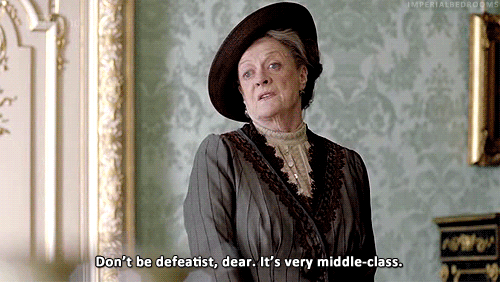 When she read her other daughter-in-law. Bitches have to learn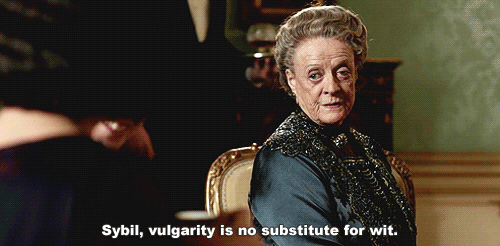 The Mother of all reads. This read is so cold probably no one at the table realised until they went home and laid down in bed

The legend says every time she rolled her eyes, a wig got snatched somewhere in the world
When she put her cousin back in line
And last but not least: The read I invite you to use this weekend if the occasion arises. But wait… what is a weekend?